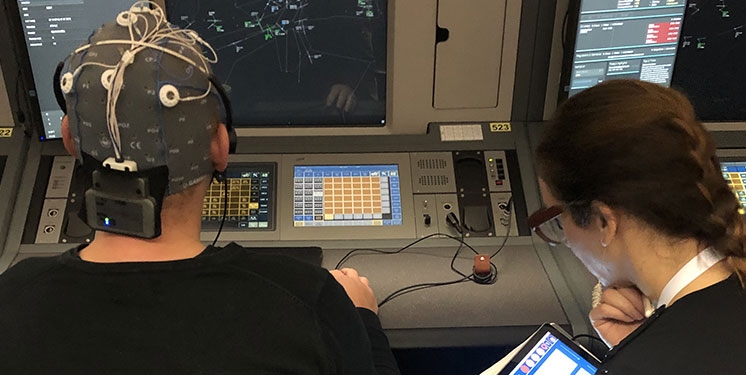 ATM Applications - Cognitive States in Operative Environments
In the contexts of several European projects and in collaboration with Deep Blue, Brainsigns developed a toolbox to objectively assess, also in real time, different mental states of Air Traffic Controllers (ATCOs) while dealing with Air Traffic Management (ATM) activities.
Our innovation is to supply a device able to provide real-time indicators of mental processes, analysing neurophysiological signals, providing affordable indicators based on scientifically proven algorithms, combining them with other signals when available, and using wearable gel-free systems.
Fast Navigation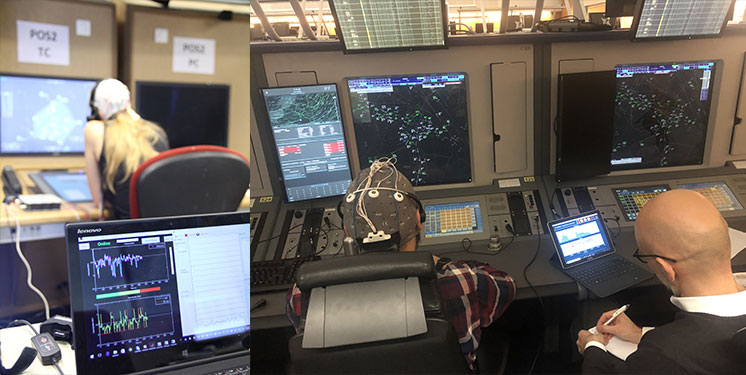 So far, BrainSigns has published many research works, dealing with the real-time mental states evaluation in the ATM field. The results have been published on international scientific Journals and in Conferences' proceedings, while the core of the toolbox, the evaluation technology is Patented (EP3143933A1).
Technologies involved are the following ones:
The employment of our toolbox will allow the following applications:
Triggering of adaptive automation solutions able to adapt to Controller' needs (e.g. providing help when the air traffic complexity becomes too demanding).
Comparing alternative airspace designs, analysing which one generates less workload and stress on controllers.
Assess the benefit/impact of new technologies on Controllers' performance.
Support the design of new tools and measure the impact of new procedures and technologies on the Controllers' performance and team coordination.